---
---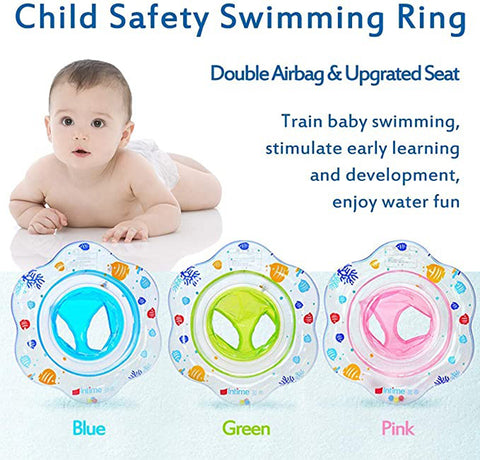 🐳Suitable area and target audience:It is designed for the child around 1 to 3 years old,with safety seat and thicker PVC material,making it safer for child to learn swimming and playing in the pool
🐳Great design and dimensions:The outside radius is around 52cm, the internal radius is around 21cm, using the thicker PVC material and double leak-proof airbags to insure the safety. Cute built-in bell will attract the child's attention and make more fun.
🐳Use and Store:It is a foldable storage product, when using it,inflatable inward and put it into the water
🐳Advantage:When child cannot walk,they still can swim,they naturally like playing with water.The swim ring with safety seat is the best choice for babies,it allows the baby swim training and play water without being injured.It also helps your baby to grow,swim learning and development,let your babies have water fun and better train baby swimming.Allowing the baby to move freely in the pool or bathtub.
🐳Pay attention:Please do not leave the baby alone without custody,the temper of the water should better around 37°.Please do not let kids play too long,it's best to let them play about 15 minutes.
                  Product Details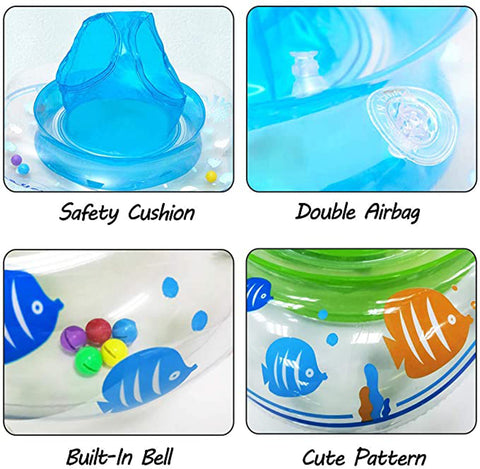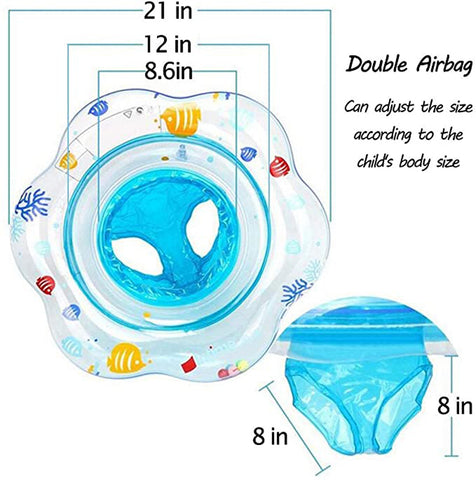 Product Show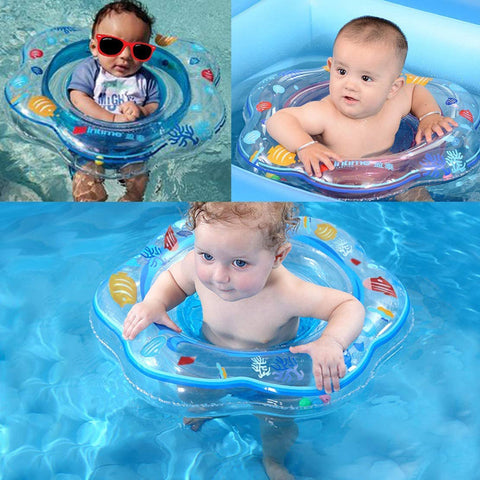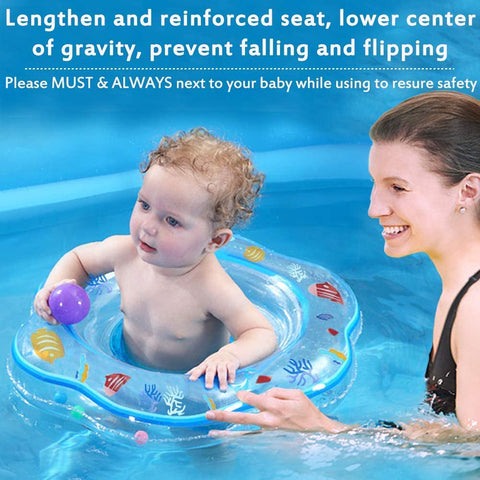 ---